University of Southern Indiana - Chicago State University : NCAA College Soccer - Football. How to watch on TV and stream online
University of Southern Indiana - Chicago State University

Football
Southern Ind. Chicago St.
Who will win
NCAA College Soccer
Live on TV
Thursday, 10-12-2023
ESPN+ / USA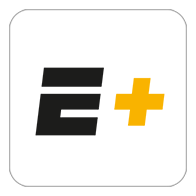 ESPN+ is a streaming subscription service that's considered a complement to existing ESPN content, not technically a separate platform. It includes a bevy of exclusive video content from live games to on-demand shows and exclusive stories. If you're a fan of UFC or boxing, ESPN+ often offers exclusive pay-per-view (PPV) matches so you'll get even more content from the service.
NCAA Men's Soccer: Chicago State vs. Southern Indiana
Watch live stream online
Share with Friends
University of Southern Indiana
Chicago State University
University of Southern Indiana
16:00
Chicago State University
Eastern Illinois University
17:00
Liberty University
University of South Carolina, Columbia
19:00
West Virginia University
Merrimack College
19:00
Stonehill College
Southern Illinois University Edwardsville
19:00
University of the Incarnate Word
The University of Texas Rio Grande Valley
19:30
Seattle University
Utah Valley University
20:00
U.S. Air Force Academy
Lindenwood University
20:00
Houston Baptist University
Stanford University
21:00
University of San Francisco
San Jose State University
22:00
California Baptist University
University of Nevada, Las Vegas
23:30
Utah Tech University