Manchester City - Manchester United : FA Cup - Football
Manchester City - Manchester United

Football
Who will win
FA Cup
Last video highlights
Highlights: Manchester City - Chelsea (1-0) | Premier League

21 May

|

Chelsea Football Club

Highlights: Bournemouth - Manchester United (0-1) | Premier League

20 May

|

Manchester United

Highlights: Manchester City - Real Madrid (4-0) | Champions League

Highlights: Everton - Manchester City (0-3) | Premier League

14 May

|

Everton Football Club

Highlights: Manchester United - Wolverhampton Wanderers (2-0) | Premier League

13 May

|

Manchester United

Highlights: Real Madrid - Manchester City (1-1) | Champions League

Highlights: Manchester City - Leeds United (2-1) | Premier League

6 May

|

Leeds United Official

Highlights: Brighton & Hove Albion - Manchester United (1-0) | Premier League

4 May

|

Everton Football Club

Highlights: Fulham - Manchester City (1-2) | Premier League

30 Apr

|

Fulham Football Club

Highlights: Manchester United - Aston Villa (1-0) | Premier League

30 Apr

|

Manchester United

Show other videos (+7)
Live on TV
Saturday, 06-03-2023
ESPN+ / USA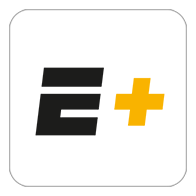 ESPN+ is a streaming subscription service that's considered a complement to existing ESPN content, not technically a separate platform. It includes a bevy of exclusive video content from live games to on-demand shows and exclusive stories. If you're a fan of UFC or boxing, ESPN+ often offers exclusive pay-per-view (PPV) matches so you'll get even more content from the service.
English FA Cup: Manchester City vs. Manchester United (Final) (FA Cup)
Watch live stream online
Share with Friends
You can watch game live between Manchester City and Manchester United on BBC One.
Manchester City
Manchester United

Manchester City
10:00

Manchester United